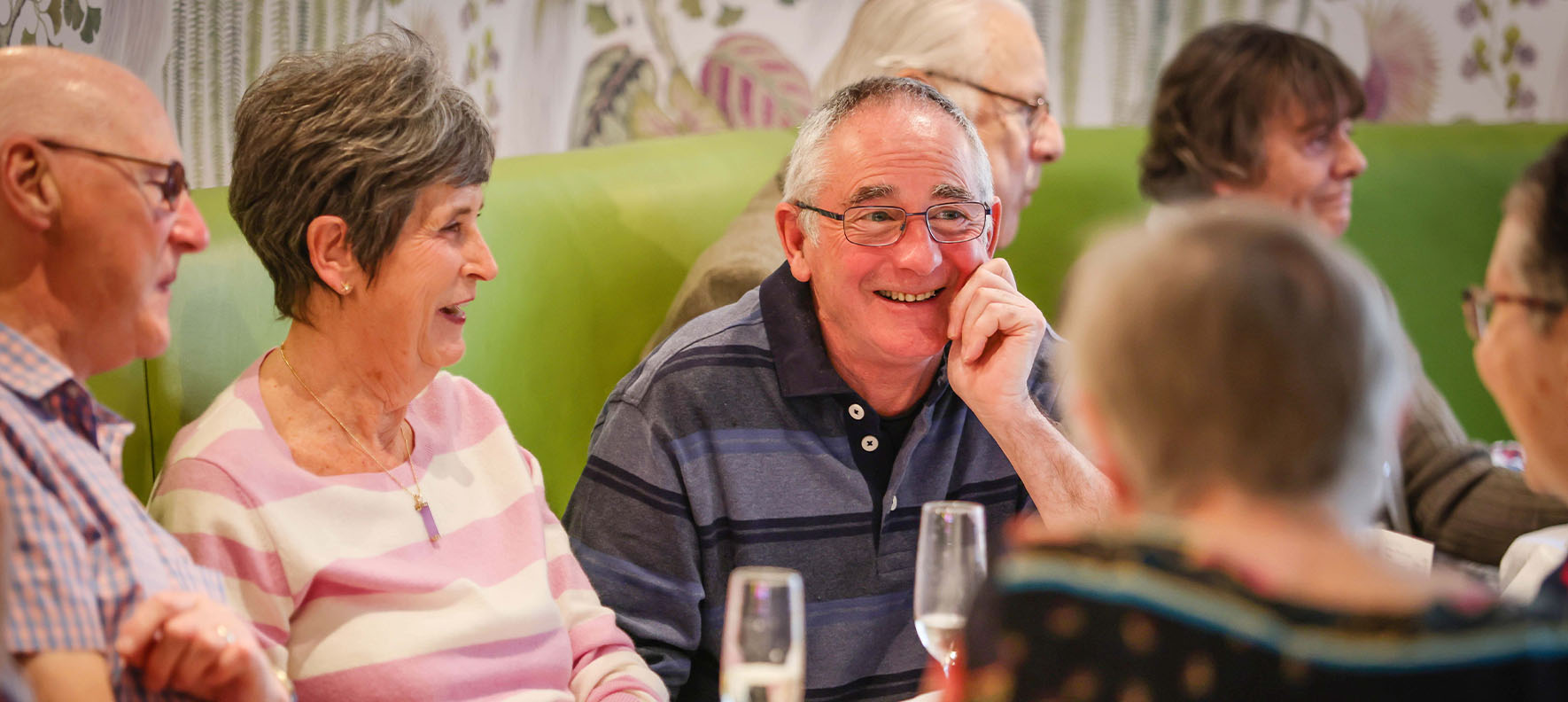 07 Apr

Platinum Skies homeowners in Sherborne toast the spring season with afternoon tea

Homeowners at our Sherborne retirement village got together to toast the spring season with an afternoon tea.

Our Sherborne community, based at the top of the A30 and Horsecastles Lane, threw a party to bring the homeowners together to enjoy some prosecco, tea, and cake.

The special event was organised by Hayley and Vanessa, our dedicated Community Managers for Sherborne, along with a number of homeowner volunteers, and gave an opportunity for some newer homeowners to get to know their neighbours and welcome in the sunny, warmer weather months. Cellist, Emily Burridge, was on hand to play some music to entertain the homeowners in the bistro for the occasion.

Sherborne has two dedicated Community Managers who help facilitate fun activities to enable the homeowners to socialise which can include wine tasting workshops, talks, live music, yoga, coffee mornings, quizzes, and crafts, as well as providing practical and emotional support to our community's homeowners.

Laura Warwick, Community Director, said: "Our homeowners had a fantastic time laughing, sharing stories, eating cake, and drinking prosecco at our Sherborne afternoon tea. It was the perfect occasion to bring everyone together and enable them to relax in the bistro over a drink and some food to give a boost to their emotional wellbeing.

She added: "Our Sherborne community is full of happy and healthy people who want to make the most out of their free time and it was brilliant for our Community Managers to be able to support that."

Across the Sherborne community, there are a range of brand new, purpose-built one, two and three-bedroom apartments, and two and three-bedroom houses available for purchase. Facilities within the new homes include NEFF energy-saving appliances in the kitchens, step-free showers, generous storage in the bedrooms, and underfloor heating throughout.

Communal facilities for the retirement village's homeowners to use include a bistro, bar, homeowners' lounge, treatment room, and activity room. Homes are available to buy in the Sherborne community from £130,000 with the Platinum Skies shared ownership option.