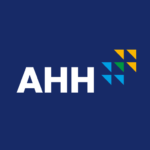 Strong Communication Skills
Positive and professional attitude
Reliable with a good work ethic
Team Player
If you have unlimited levels of ambition and hunger combined with a passion to deliver brilliant life-changing outcomes for customers, then read on …
At Platinum Skies we have a simply stunning business opportunity which will create wealth for you, and enrich the health, wealth and happiness of our customers. You could be a member of an exclusive group of Sales Professionals who achieve success by delivering a stellar customer proposition.
We help our customers to achieve financial independence, to preserve their wealth and enrich their quality of life, all achieved by them choosing to live in one of our fabulous retirement communities.
Exceptional business development, customer skills, organizational excellence, tenacity, drive and an ability to inspire customers to make life-changing decisions are the prerequisites and minimum to be considered for this role.
If you think you've got what it takes then grab this opportunity, send us your CV.
Come and join the best club you can ever be part of!
To qualify…. you could be an experienced Tele sales Consultant or similar with a CV that demonstrates:
You are a self-starter who drives and exceeds sales targets
A positive attitude and determination to succeed
Excellent communication skills, with ability to adapt your personal style for all stakeholders
Confidence with tele-sales (outbound and inbound) with the ability to convert your leads to your appointments
Accurate and efficient administration skills
Persuasive yet personable, presentable and prepared to go the extra mile
Knowledge of the retirement living sector is not a pre-requisite but a genuine interest in property, lifestyle and personal finance is would be advantageous.
OTE potential is extremely rewarding, we are offering a base salary, plus bonuses for appointments attended and appointment to completion.