Sales Progression Manager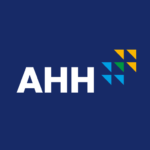 The group is looking to recruit a Sales Progression Manager – this role involves top class interpersonal skills which will involve you working closely with our customers to manage them moving into our beautiful retirement homes. For our customers, this move is a big decision, maybe having spent decades in their family home.
They are buying into a lifestyle, so you'll be used to communicating with people to understand their needs, managing any worries, taking the stress away and exceeding their expectations in all matters. Not withstanding that your earnings are uncapped and linked only by the workload you can support, you will also be motivated by making a real difference to our customers quality of life.
Working closely with our sales teams who will agree each reservation, you will then be the primary point of contact, to ensure that they have a simple and positive experience from reservation to the day they move in.
The bulk of our transactions involves a property exchange so your role encompasses both the purchase of the new home and disposal of the old. Experience in the conveyancing procedure is highly desirable. You will be responsible for managing all necessary paperwork and processes for the solicitors, related parties and the customer to ensure deadlines on exchange and completion are met. You will need to maintain first class communications with the customer and their families and to ensure a stress-free transition.
You shall have a check list of information that is required from the customer and it is your responsibility to tick every box and provide every detail required to the relevant parties. For example obtaining and completing Law Society Property Information forms, Fittings and Contents forms, locating Indemnity Insurance Policies, obtaining original guarantees, planning consents, building regulations completion certificates, FENSA certificates, electrical certificates, recent boiler service (where applicable) and any other relevant documentation relating to works carried out on the customers property.
You will personally accompany the purchaser where necessary to their solicitor's office, preempting and smoothing every step of the way, from ID checks all the way to completion day. You will also be responsible for managing the marketing of the exchanged property, pushing that sale through to rapid completion at the best possible price, keeping the original owner informed at every step.
You will work within a fast paced and busy head office environment and liaise closely with the sales team. You will need to be highly organised, a team player and able to work under your own initiative. The ability to prioritise tasks and achieve daily goals. It is important you care about the customer yet be results driven. Take pride in your work (attention to detail), be immaculately presented and well spoken. £1,000 commission for every successful home move. There is an opportunity to earn £60,000 + p/a.
You must also possess a clean driving licence and own a reliable car and be prepared to travel to the customers home etc. as and when required.