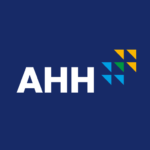 Salary: £45,000.00 to £55,000.00 /year
A Creative Lead with outstanding design and conceptual skills and significant experience of creating through-the-line campaigns, is needed to join this fast growing group, who are pioneers of the housing and healthcare sectors. Working from our head office in Bournemouth, expect to lead the creative development and delivery of regional scale marketing campaigns.
With a bold vision to solve one of society's biggest issues – the housing and healthcare crisis – we invest directly into the delivery of affordable housing and healthcare. Aligning the interests of our investors, government and customers, we are providing a long-term, sustainable solution to healthcare and housing in the UK. Due to ongoing success we are now seeking a Creative Lead to help shape the creative output from a full service in-house collaborative sales and marketing team.
As Creative Lead you will be responsible for developing and delivering the creative strategies across the group. Whether you are conceiving multi-channel campaign ideas; producing concepts through to final execution/artwork; writing compelling concept headlines; guiding in-house creative colleagues; finding new ways to engage and inspire our audiences; directing photography and film shoots; or managing production budgets; it will be your ability to bring to life a creative brief and deliver inspiring campaigns that acquire new customers that defines your success.
To qualify… you could be a Senior Designer / Art Director / Creative Manager / Creative Director / Creative Lead / Studio Manager or similar with a portfolio brimming with creative work that demonstrates:
Experience of leading the creative development of integrated marketing campaigns;
Ability to formulate big campaign ideas that disrupt the status quo and deliver ROI;
Commercial awareness and accountability for creative approaches – think like a marketer;
Natural flair and passion for visual design, photography and brand tone of voice;
Excellent hands-on skills with Adobe Creative Suite, CMS and eCRM systems (e.g. WordPress, MailChimp);
Media neutral position – expertise that's equally strong in digital and traditional media;
Ability to sell a creative vision – excellent communication and presentation skills.
In return the Creative Lead can expect an environment that is based on merit and inclusiveness, where everyone can develop their full potential and a real chance to make a positive difference to society.